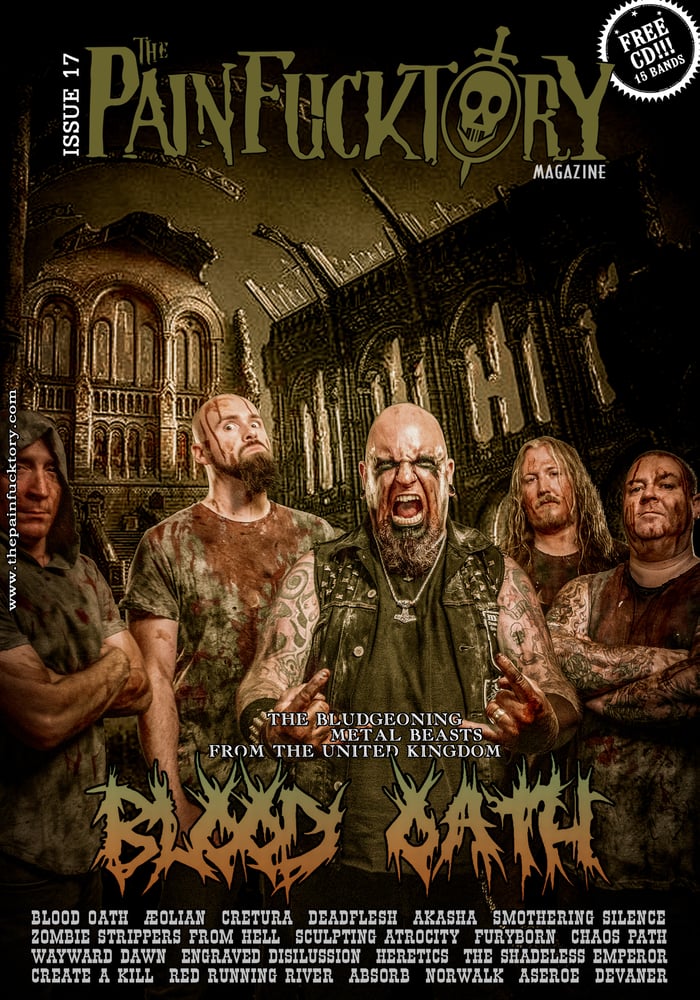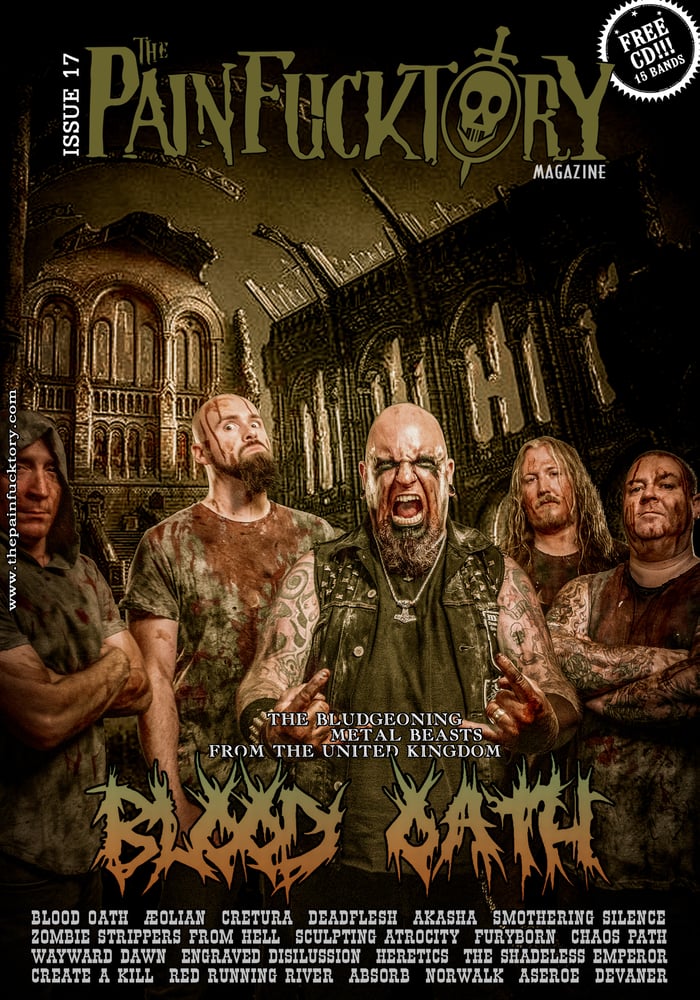 THE PAIN FUCKTORY Magazine - Issue N°17
$5.00
A5 format, fully printted in glossy paper, full color cover, offset printing. 52 pages.
Featuring interviews with: BLOOD OATH (Also on the frontcover), AEOLIAN, CRETURA, DEADFLESH, AKASHA, SMOTHERING SILENCE, ZOMBIE STRIPPERS FROM HELL, SCULPTING ATROCITY, FURYBORN, CHAOS PATH, WAYWARD DAWN, ENGRAVED DISILUSSION, HERETICS, THE SHADELESS EMPEROR, CREATE A KILL, RED RUNNING RIVER, ABSORB, NORWALK, ASEROE, DEVANER...
....Comes with a free sampler CD (pro-made).